In addition to highlighting 10 new courses, our Fall Course Guide highlights 5 ways you can ac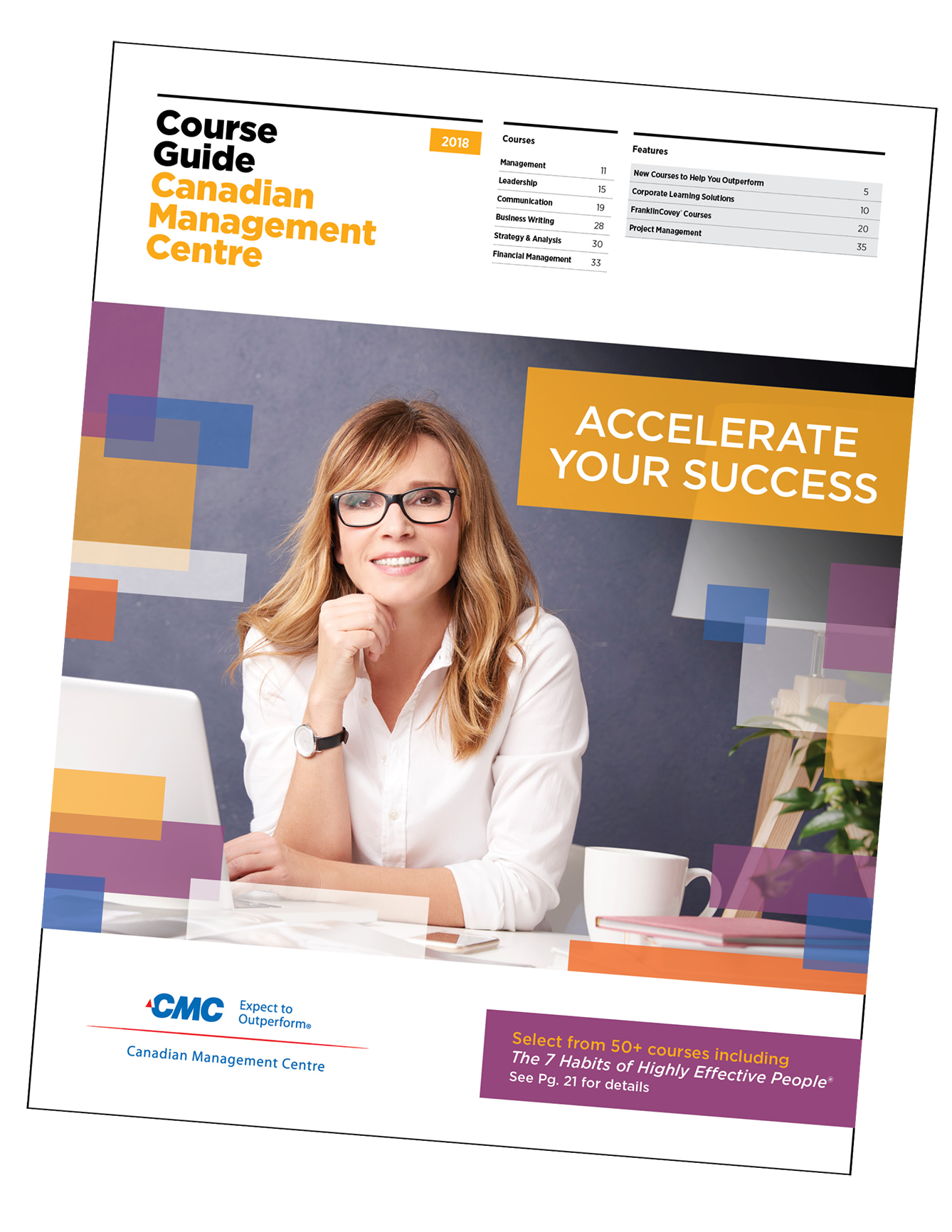 celerate your success. 
From a what if mindset to developing adaptable leadership skills, we know successful people are unwilling to settle for the status quo. They know that the way to improve results is to change the approach they take to achieve success. They don't compromise goals or hesitate to innovate. Dealing with change and staying motivated and positive come naturally to them, because they know how to turn challenges into wins. 
Learn more Course Guide