As part of BDO Canada's commitment to learning, Canadian Management Centre was entrusted with complementing the firm's existing competency-based learning and development to help its team develop core skills critical to its ongoing success. 
Designing solutions for BDO 
For nearly a decade, we've worked closely with BDO on a variety of 1- to 2-day onsite off-the-shelf and customized solutions mainly focused on enhancing management and leadership development. Two years ago, BDO asked if we could take on a 3-day, 30-plus-session training blitz for 600 of its Managers and Senior Managers at one of its annual leadership conferences. It was an unconventional ask but we pride ourselves on innovation and responsiveness so we enthusiastically said yes, bringing in 20 of our facilitators for the unprecedented uber-event.
Our training's impact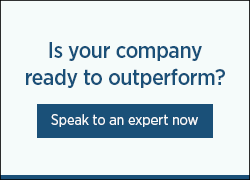 Canadian Management Centre's long and proud association with BDO speaks volumes about the kinds of relationships we cultivate and our willingness to work together to find innovative solutions that keep pace with our clients' evolving needs. There's a reason BDO has confidently placed its trust in Canadian Management Centre: we always deliver.