Recognized as a progressive and leading fire department in North America, Calgary Fire Department (CFD) is focused on making Calgary a great place to make a life. In an organization where seconds and skilled leadership help save lives, CFD selected Canadian Management Centre as the most capable partner to help it develop and deliver a tailored supervisory leadership development program, with special care given to the institution's unique paramilitary culture and its mix of frontline union staff and non-union senior leadership.
Designing solutions for CFD
Our team worked closely with CFD's, listening carefully to its needs and challenges, and created a condensed four-day Supervisory Leadership Program targeted at specific CFD supervisory skill gaps. Special attention was given to choosing facilitators with experience in, and an understanding of, police service, justice and fi re department cultures.
Our training's impact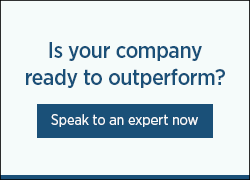 Some 200 CFD staff and leaders have completed the Program, now in its fourth year. Many participants have shared that techniques learned in the classroom have been instrumental in helping them resolve on-the job supervisory conflicts. Fire Chief Steve Dongworth says: "Leadership is about understanding the needs of those we serve. Promoting respect in the workplace while recognizing the contributions of every individual to the team helps to bring the best service to Calgarians. Program graduates are sharing their experiences and embracing various perspectives, working collaboratively to help achieve the City's goals."