View our Latest Online Course Guide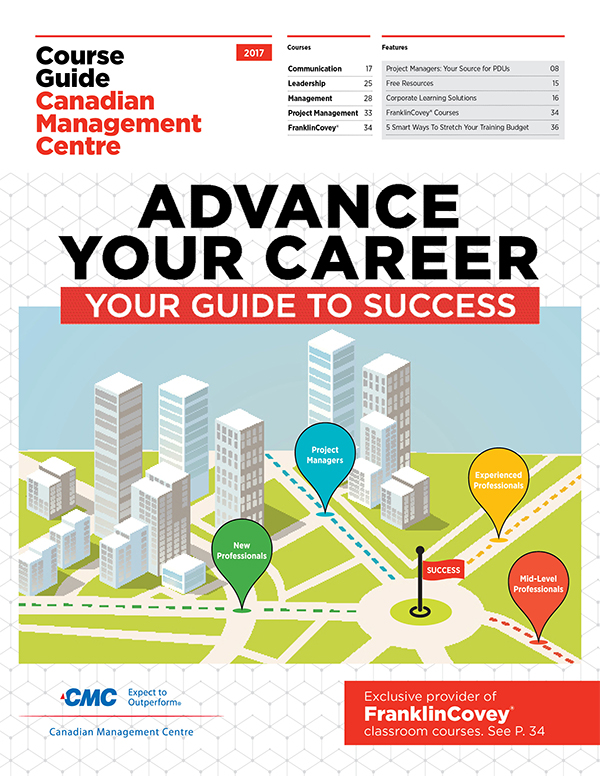 Create Your Path for 2017: Your Guide to Productivity
Productivity is not about your company asking you to do more. It's about discovering ways to communicate better, collaborate more successfully and lead more effectively. It's about learning new skills and strategies aimed at helping you work smarter - which supports your organization and furthers your career.
In this booklet, we've made it easier for you to get to the best courses for you. Match your experience level to one of the profiles below and you'll find a list of courses identified to work best for you:
No matter what your level, mastery of essential skills like Time Management, Presentation Skills, Project Management, Business Writing and Grammar is crucial. Take a look at our new Essential Skills section for a selection of in-class and online courses designed to help you brush up your skills, or learn the basics.

---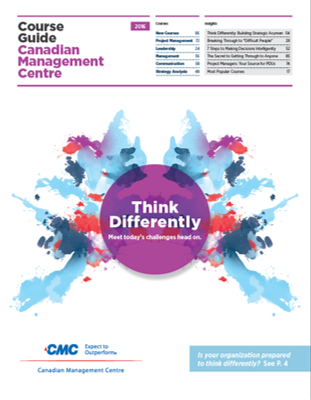 It's Time to Think Differently
Are you thinking differently to solve your workplace challenges?
Have you considered how fresh information or a new skill can change your outlook on a situation?
You may find the answers to these questions and more in our latest
course guide
.

When it comes to your own development, choose to make it a priority, start today by leveraging some of the many options available in our Course Guide. Learn new skills and set yourself up for success!
You can start by visiting one of our pages listed below, or if you have questions, we would be happy to help
To view the Digital Catalogue you must have Adobe® Flash Player installed. Click here for the latest version of Adobe® Flash Player.