Leanne Anderson - National Account Director GTA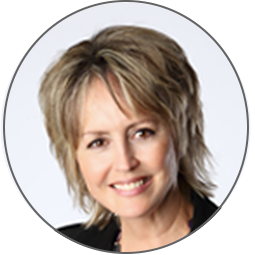 Leanne joined Canadian Management Centre in April 2005 and has worked within the learning & development and HR community for over 25 years. She has a strong client focus, a keen interest in their business challenges/ opportunities, and is committed to delivering results that help drive performance and align with organizational goals.
Leanne's passion for the business, her consultative approach and her strong commitment to building long-term relationships with her clients have been key to her success. She takes pride in her role as a trusted adviser and works diligently to understand the unique needs of each and every client to ensure CMC delivers on expectations and provides meaningful and impactful solutions to their learning and development opportunities.
Leanne began her career with global industry leaders including Dun & Bradstreet and ADP Canada, where she built long-term relationships with some of their most distinguished clients. Working for organizations that were committed to learning, she gained an early appreciation for the integral role training and development plays in one's growth and, ultimately, future success.
Leanne's role at CMC includes developing and fostering collaborative and lasting relationships with both facilitator partners and clients, across a wide spectrum of industries, including small/medium businesses and large organizations.
During her career, Leanne has had the privilege of working with some of Canada's industry leaders. Her portfolio of clients over the years has included BDO Canada, Brookfield, Siemens, Geotab, Deloitte, Boehringer Ingelheim, Fidelity Investments, Bayer, and Rogers.
Leanne graduated with a BAS from York University.