Performance Management Is Being Disrupted.  Are Your Leaders Prepared?
Did You Know?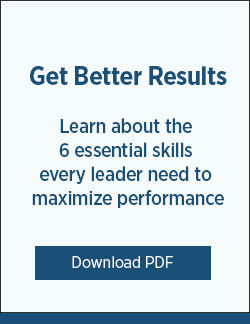 Only 5% of leaders are able to effectively manage performance conversations without ratings
Most people hate performance reviews.  Giving and receiving them.  They're time-consuming, often demotivating, and put you into a mode of looking back instead of looking ahead.  Worse still, most performance reviews have a polarizing effect on the relationship between leaders and employees. Emerging research in neuroscience is providing clear evidence  to outline the impact of poorly managed performance conversations.  Our brains seek psychological and social factors like predictability, acceptance, fairness and autonomy.  All of which are severely compromised in a performance discussion where we feel we're being rated, judged and evaluated.   
More and more organizations are taking steps to disrupt traditional approaches to performance management systems and are reinventing their approach. Several have introduced online platforms to encourage continuous feedback. Many have traded in annual performance reviews in favour of quarterly check-ins. And others have eliminated performance ratings entirely. However, as organizations re-engineer their approach, leaders are under pressure to show up differently and make performance conversations count. Are leaders in your organization prepared?  Do they have the skills to facilitate performance discussions that engage employees and drive better performance? 
The solution? To create the conditions to drive employees to higher levels of performance, you need leaders who can set clear direction, coach with credibility, develop talent, provide timely feedback and recognition that empowers and engages teams.  Leaders who hone their skills are more successful at involving employees in productive, energizing discussions year around.  As a result, they maximize productivity, boost engagement and improve the odds of retaining top talent in this competitive market.