The Business Challenge
"Being recognized as number one in customer service is one of the key priorities for ABB," says Sudhakar Kuchibhotla, Global Head of Capability, Power Grids Service. To make this priority a reality, ABB decided to complement their engineering and technical excellence with customer service training for employees working directly with customers on a daily basis.
The Global Solution
Thirteen instructors, trained in AMA's experiential learning method, deployed the program in 43 sessions across 16 countries in just 9 weeks. AMA's instructors were able to scale ABB's program to provide consistent instruction, translated into 8 different languages. "AMA has a robust process [for employee development] but is ready to partner with customers to match their needs," says Kuchibhotla. AMA was "very collaborative in terms of designing the course to reflect our requests and offered a centralized, dedicated customer support team to ensure everything ran smoothly."
The Results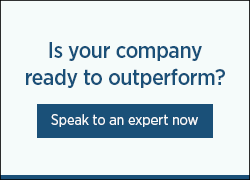 New skills have created new opportunities. ABB representatives are having more meaningful conversations with customers and uncovering additional needs that ABB products and services can support. "It creates more prospects and more opportunities…and this [initiative] definitely contributed towards that." says Kuchibhotla. Based on the success of the program, ABB scheduled an additional 13 sessions, in 11 countries translated into 5 additional languages, which were completed in Q4 of 2018.