Raising Your L&D Game: Making the Quantum Leap into the Future of Learning Solutions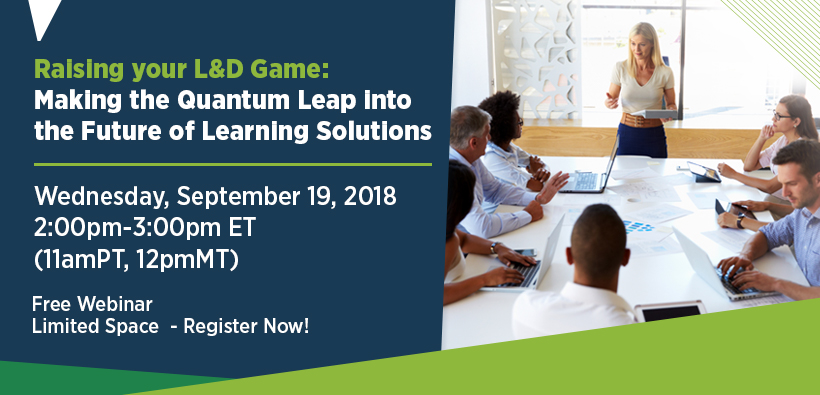 In a rapidly changing world of work, time is scarce and the challenge to develop talent has never been so complex and competitive. 
Technology has led to new ways of working and learning.  To support the needs of a more sophisticated, complex learner, and to achieve your business goals, proven Learning and Development strategies must be supplemented by innovative methods which address the need for accessibility, interactivity and short, just-in-time bursts of learning to create effective training solutions. 
Your business is changing. Your learning strategy should be evolving too. 
This FREE 1-hour webinar will give you insight on you you can reinvent your approach, meet the needs of the modern learner and boost your talent development strategy.
Why Attend
This webinar is for leaders and learning professionals looking to elevate their talent development strategy to meet the needs of their business and the modern learner. The session will:
Explore the factors driving change for Learning and Development Professionals
Discover the potential of innovative technologies to enhance the learning experience
See concrete examples of digital tools applied to the professional development context
Uncover strategies to successfully develop the people in your organization