In business for over 100 years, Montreal-based CSL Group is the world's largest owner and operator of self-unloading vessels and a leading provider of marine dry bulk cargo handling and delivery services. With globalization causing the competitive landscape to intensify, CSL Group wanted to foster a culture of performance and needed a partner that could support its growth strategy, help it build its leadership pipeline and bring employees up to speed on new performance management processes. CSL Group chose Canadian Management Centre for our global footprint, as well as our ability to share proven best practices, and scale and deliver client solutions seamlessly.
Delivering a solution for CSL Group
CSL Group counted on us to provide highly customized training content, as well as input and validation on the changes it was making to new processes. CSL Group also needed a global partner that could deliver the same training in Montreal, Boston, London and Sydney, both in live and virtual classrooms, and in English and French. We delivered on all counts.
Our training's impact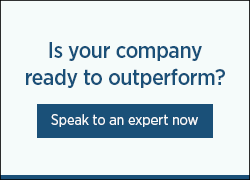 Overall feedback from CSL Group has been very positive with participants reporting they understood the organization's changing processes and how they might impact their careers. CSL Group is on its way to developing a culture that values the impact of training – and Canadian Management Centre is proud to be helping CSL Group maintain its leadership around the world.