Chris Peacock - National Account Director GTA / Director, Small-Medium Business Solutions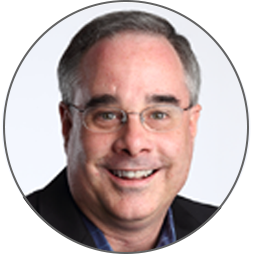 Chris has been with CMC for over 25 years, and currently serves in several roles / markets: he is a National Account Director; a Director of Small-Medium Business Solutions; and Director, Centre of Excellence for Ontario Public Sector Services. He is dedicated to serving private, public, and not-for-profit clients with passion and commitment to meet their unique training and development needs. 
Chris is also highly effective working with small-medium businesses to improve their capacity to manage growth, upskill their teams, engage their employees, develop their current and emerging leaders, drive outperformance, and compete successfully against larger players. The SMB segment is the largest driver of economic growth in Canada, and smart organizations can sustain their momentum and growth by investing in building the skills of their employees and leaders.
Over the years, Chris has built long-term relationships with many clients. They include: Circle of Care; Ferrero Canada; Greater Toronto Airport Authority; Independent Electricity System Operator; Investment Industry Regulatory Organization of Canada; Ontario Hospital Association; City of Markham; City of Mississauga; and numerous small-to-medium sized growing businesses.
Previous to Chris' current role at CMC, he was Executive Director of Conferences / Team Leader for Public Programs at CMC. And prior to that, Chris held progressive positions within CMC Public Programs, including Senior Practice Leader and Program Director.
Before joining CMC, Chris was with the Heart and Stroke Foundation of Ontario where he was responsible for coordinating fundraising for the Toronto Chapter. He also held a number of positions within the Ontario Ministry of Industry, Trade, and Technology.
Chris holds an M.A., University of Waterloo – Political Science and an Honours B.A., Trent University – Political Science.