LEADERSHIP NOW: Creating A Thriving Workplace Now and Beyond the Pandemic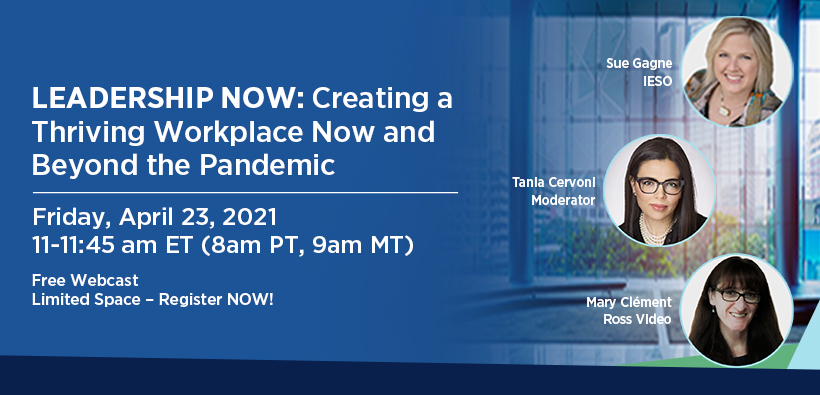 Here's a unique opportunity to take part in a discussion with colleagues to share wisdom from this past year, and ideas and questions about the months ahead. Together, let's have a conversation that will make a difference as we reset and move forward in this recovery year.
Join us and our guests, Sue Gagne, Director Talent Management, Independent Electricity System Operator (IESO) and Mary Clément, Director Human Resources, Ross Video, for a live panel discussion about COVID-19 lessons learned and what they are preparing for next.
We will talk about the…
Leadership decisions that have shaped their organizational culture, policy, and employee engagement
Strategies used for supporting leaders and employees to be productive and engaged during this transformational time
Critical leadership skill gaps that have emerged and the ways they are addressing them
Anticipated challenges on the horizon and important questions we all need to be contemplating
Questions that are on your mind  
Don't miss this complimentary opportunity to join our community of HR and Talent professionals for this timely and relevant discussion. Please register early as seats are limited.