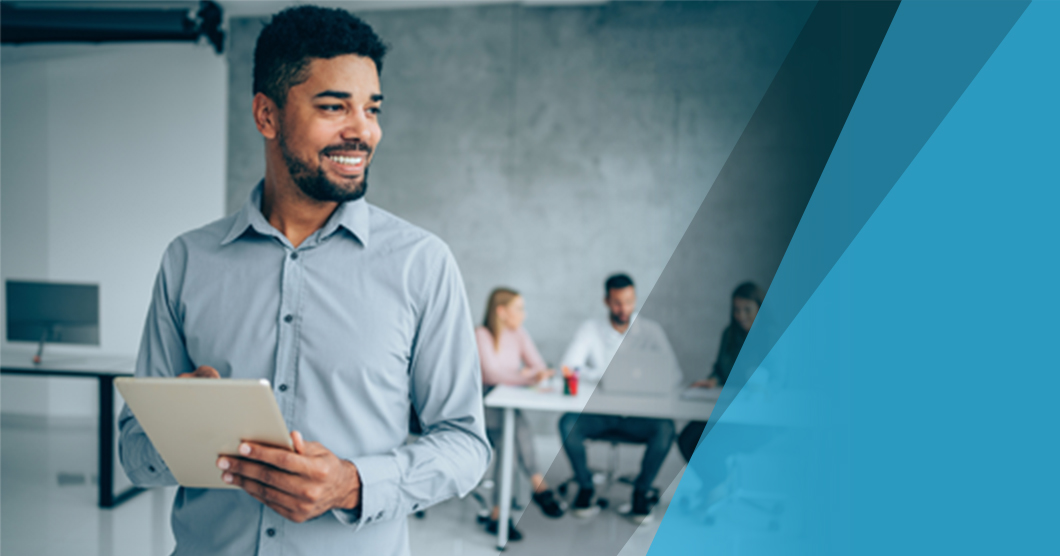 Why a 90 Day Plan is Important for New Managers 
A 30-60-90-day plan allows you, as a new manager, to create structure around your goals and provide you with a benchmark against which to measure future success. In this plan, you should prioritize what's most important for you to achieve or address, and thus avoid being overwhelmed by trying to tackle everything all at once.
The plan is also a way for you to reinforce that you recognize and understand the expectations that have been set for you with regard to your new job, so you can gain the trust of your senior managers.
By revisiting the plan every 30 days (as part of the complete cycle of 90 days), you can assess your progress regularly throughout the cycle, and make adjustments as necessary.
Types of Goals New Managers Should Set
Any goals you set in your 90-day plan should be SMART goals: Specific, Measurable, Actionable, Relevant, Time-Bound.
Types of goals to specifically focus on when creating your plan:
Learning Goals
Mention any goals you have around learning more about the company, team, the job, etc.
For specific areas/projects on which you are or will be working, learn what work has already been done, and what's been planned going forward
Personal Goals
List goals you have in the realm of personal development
Performance Goals
Describe actionable goals to be completed within the desired timeframe
Clarify any present or anticipated need for such adjustments as budget increases, parameters for measuring how the success of initial efforts will affect the overall outcome, and other details
The First 30 Days
Describe what you want to focus on in the first 30 days of your new role. Be as specific as possible, and remember that they should be SMART goals. Here are a few examples:
Building rapport with new teammates and other cross-department contacts
Absorbing and taking in as much information as possible. Assessing what work has been done and what needs to be done.
The First 60 Days
Write a more detailed overview on what you need to focus on in the first 60 days, e.g.:
Move beyond the learning goal phase to focus more on developing actionable goals
Look for quick wins that you can achieve in the short term
The First 90 Days
Next, develop a more detailed overview of what you need to focus on in the first 90 days, e.g.:
Take ownership of making key decisions
Assess performance of the current quarter and plan for the next Have a workable idea of what your strategy and specific plans are
30-60-90 Day Plan Template Example
Having a template for your 30-60-90 day goals will help keep you organized as you progress in your new role. You want to avoid overwhelming yourself, so it's recommended to stick to 2-3 goals that follow the SMART model.
30 Day Plan: Goals
Learning Goal - Attend meetings and read articles to gain greater awareness of current organizational initiatives on which you will be working
Personal Goal - Set a realistic timeframe for learning more about the company to avoid being stretched too thin
Performance Goal - Write a report with your initial reactions to a project and your anticipated actions to address it
60 Day Plan: Goals
Learning Goal - Gain a greater awareness of project/initiative goals by seeking input from others
Personal Goal - Strive to establish good, effective working relationships with colleagues
Performance Goal - Develop a more detailed action plan to address a specific area of the project/initiative and to achieve initial goals
90 Day Plan: Goals
Learning Goal - Have small group or one-on-one meetings with senior staff to increase familiarity with the specifics of the project/initiative
Personal Goal - Revisit initial 30- and 60-day goals to verify whether or not you are on track, and make adjustments as needed
Performance Goal - Present initial findings/recommendations/achievements to your team or to senior managers
This article first appeared on amanet.org and adapted for CMC. Used with permission. All rights reserved.