Having Critical Conversations in a Virtual Setting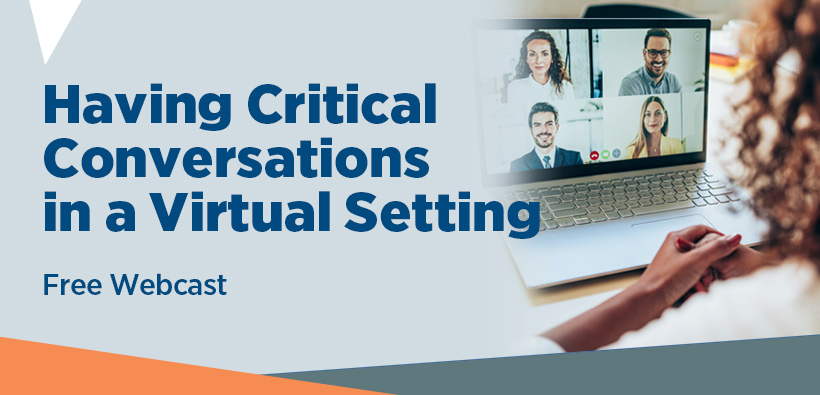 Critical conversations are never easy. Add the complexity of a work-from-home workforce and a global pandemic and you run a significant risk of conversations going side-ways if you're not prepared.
Luckily, we have some strategies to help set you up for success.
In this webcast, we will shed light on the key differences between virtual and face-to-face critical conversations and the specific steps you need to take to ensure effective communication can take place. 
Top takeaways:
Recognize the factors that can make virtual conversations trickier than face-to-face – especially in today's environment
Identify ways to address practical and psychological barriers to virtual communication
Learn 5 critical steps you can take to make difficult virtual conversations less painful and more successful
Who Should Attend: All business professionals who need practical skills to communicate virtually and with effectiveness and impact.