Leading Hybrid Teams: Getting it Right from the Start
Are you ready to make the hybrid shift?
One-third of employees say they'll quit if not permitted to work from home. Yet 67% of those employees want more in-person time with colleagues.*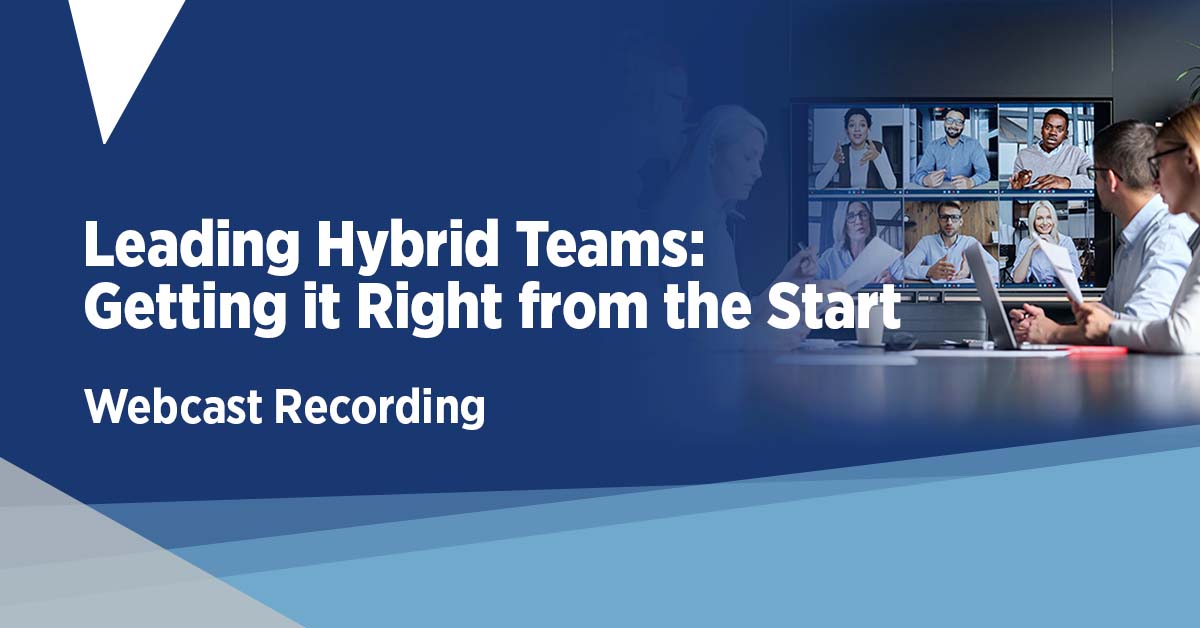 So how do you combine at-home flexibility with meaningful, in-person connection? Well, you don't, or at least you don't do it well, unless you know how to create a successful hybrid team.
Hybrid team leadership is proving to be more challenging than most of us anticipated. Simply put, our ability as leaders to create inclusive communication, connection and trust is far more difficult when some people are face-to-face, and others are not. 
In this 45-minute webcast we'll explore how you can mitigate the potential risks of the hybrid model. You'll get a clear understanding of how to prepare yourself and your team members to thrive no matter where they work. As a leader, it's a must-watch webcast!  
Key Highlights:
•    Get clear on what's different about leading in a post-pandemic, hybrid environment
•    Understand the risks of an unplanned, hybrid approach to work
•    Discover key questions that will help you prepare for a successful hybrid work experience
•    Learn strategies for building a foundation of trust on your hybrid team
Who Should Watch: Everyone who leads people in a hybrid environment
*6 statistics you should know about hybrid and remote work, RingCentral