Influencing Others: Get Buy-In and Inspire Action (Earn 1 PDU)
How do you influence people who don't work for you to get the results you need? Finding the courage to influence will make the difference in your ability to achieve your desired results. Whether you're dealing with senior leaders, colleagues, team members or clients; the ability to win respect, influence people and cultivate cooperation is absolutely essential in today's workplace.
If you've ever had trouble gaining acceptance for your ideas or presenting your point of view, this FREE webinar is for you.
Understanding how to build relationships that enable your ability to reduce resistance and get buy-in is the path that ensures your success. In this 1-hour session, we'll debunk myths about influence and the notion that you need authority to get results.
Earn 1 PDU when you attend this webinar!

Valerie Tremblay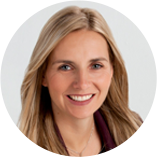 Valerie is a bilingual facilitator who has been working in the field of Human Resources for over 17 years. She has held positions ranging from managing the HR function as a generalist to leading the HR function at the Vice-President level for both a Canadian based and a multi-national organization. She has worked in various industries including: Engineering, Real Estate, Construction, Pharmaceuticals, Retail and Consulting. Valerie has an MBA from Université du Québec à Montréal, an MIA from Université IX Parish Dauphine as well a BA from McGill University. She is passionate about training and organizational development, her sessions are lively, engaging and experiential. Valerie has experience delivering comprehensive, high-quality training sessions for a wide range of occupational groups. She specializes in team building, communication, leadership, change management, conflict management and career development.
Why Attend
Learn the essential building blocks of influencing individuals and outcomes
Find out what gets in the way of your ability to influence
Learn how seeing the big picture affects your ability to influence up
Gain strategies to involve key stakeholders and get commitment